Sophisticated kids need stimulation. Some parents tell me their oldest boys and girls will ask 'whats in it for me?' when you propose family fun activities that don't include shopping malls or Playdium type amusement centers.
Nature is becoming an increasing tough sell as kids resent being unplugged for any length of time. I know one ten year old that smuggles a hand held game device somewhere on his person, everywhere he travels. The GameBoy does a great job keeping him quiet in the back of the car, but it also keeps him 'unengaged' with the rest of society and inhibits natural learning.
Digital cameras are powerful toys for young minds
A family photo safari often is the natural result of equipping all participants with inexpensive digital cameras and issuing targets – Dad simply has to think of some interesting photographic themes that will unite the creativity into a fun assignment.
Take the photo safari idea one step further, and use the mandates set by the Lenzr serial photo contest website.  Suddenly its possible to have family fun and be frugal at the same time.  Breathtaking images that are snapped can be uploaded to Lenzr where they will compete for audience attention and win real prizes.
Today its possible to do all things more efficiently online, from ordering movie tickets to finding a Toronto dentist or even buying medicine from an online natural medicine store. And tts also possible to connect with a lot of opportunitiesthat can be incorporated in fun family activity.
Next outing, select a Lenzr photo contest theme as the blue ribbon target for a fun family photo safari.
Lenzr is packed full of photo contests in the spring of 2010 and they are all quite unique. And the prizes are better than ever. In this session you can win a battery powered lawnmower, an air filtration unit, a 10×10 pop up tent and and an AT&T business phone that's years ahead of its time.
Take pictures of green ideas and learn some things as kids teach environmentalism to adults these days…
Kids are generally way more connected than their parents, and they are almost always better recycliers and more attuned to planet Earth's new enviro priorities. Its safe to say that kids will have even more green ideas than adults, and they are uniquely skilled at spotting and lensing energy saving innovations.
The How Green Are You? Lenzr photo contest is already something of a Lifestyle challenge and the mission is designed to actively help spread the green message among adults. You might learn sopmething from your kids here, and discover truly that it doesn't take much to be green. Its really just about making good choices.
The new photo challenge hopes to collect one sentence stories and pictures of eco friendly concepts.  The better they are, the more likely they will inspire others to adopt green practices.  The photo contest could indeed become a repository of good, easy to impliment green solutions.
The How Green Are You? photo contest on Lenzr is sponsored by a solar powered grass cutting lawn care service company in the city of Toronto. The firm uses biofuel trucks and trailers to transport battery operated lawnmowers that are charged with solar electricity (see the pictures above). The firm offers sustainable, organic lawn care service and BONUS, their Neuton battery powered lawnmowers are very quiet.
THE PRIZE for being green and uploading the most popular photo is Neuton CE 6 Battery-Powered Mower with DURACELL® battery technology.
The green friendliest and most popular snapshot wins a lawnmower where there's no gas or oil to spill and no engine emissions to pollute the air. The 360 watt-hours of battery provide plenty of power. The Neuton CE 6 mower can cut about 1/3 acre (approx 15,000 sq. ft.) on a single charge. If you need more time, just swap in another battery and keep on mowing! Approx retail value $489.00 + shipping.
Geothermal is for super heroes. Take pictures of Fire and Ice.
Are you planning on visiting a sugar bush? or a midnight mass church service? or a backyard bonfire?  If so it would be easy to get good shots for a  in this geothermal theme simply by telling them that fire photography is very tricky, and requires lots of practice.
This would be a good target for a visit to a pioneer farm,  especially an old fashion sugar bush with an iron pan and hickory wood fire.
The Fire and Ice photo contest on Lenzr is probably the coolest theme, and will be no doubt be the hottest competition on the index as photographers show off their skills.
The Prize is GeoAir PCO air purifier that uses Photo Catalytic Oxidation (PCO) and is probably the most advanced air purifying technology available in the marketplace today. Unlike existing air cleaning systems that rely solely on ultraviolet light, the GeoAir PCO device integrates a titanium dioxide semiconductor to leverage photocatalytic oxidation allowing it to vaporize mold spores, bacteria, viruses in an 187 square-inch Ti02 grid. The system is cost-effective, maintenance-free and provides maximum energy efficiency with negligible resistance to airflow.
Going looking for fun at Backyard Party Events – this one is easy and ready made for photo journalists of all ages.
Backyard Party Events is a photo contest for the those super cool Parents who would rather be hosts than guests. This is a fun activity that could net an expensive pop-up backyard tent. Those tents arent cheap because there's a lot of steel in the frame and hinges.
The contest sponsor is a Toronto party rentals company that wants to see pictures of people who stay home and host parties. The challenge is already building a central depository of tents and party appliances like BBQs and stereos, fences, chairs, tables, and even things you cant imagine like plastic chandeliers and that rigid AstroTurf green carpeting and heaters and buckets.
You can read about this company through the eyes of an employee, Laura the Absolute Tent and Event Services Blogger who writes about life inside downtown Toronto's busiest party supplies and rentals house and you can read more about her on  the Toronto tent rentals on the Lenzr blog.
The prize for the Lenzr member that uploads the highest ranked picture is a spiffy new 10×10 Popup Tent, and $500 Gift Certificate * for anything in Absolute Tent and Event Services catalog.
Teach your children the meaning of the word 'Obsolete' by taking the photo safari to the town dump – you could win a $400 phone
Obsolete Office Equipment is a photo contest that's centered on old junk. The web challenge is great for kids and adults that are going out into scrapyards or junk depositories or anywhere that has old stuff ready to be lensed.
The sponsor of this challenge hopes to uncover lots of fun images that archive old, out-of-date office systems and esp communication mechanisms like old telephones.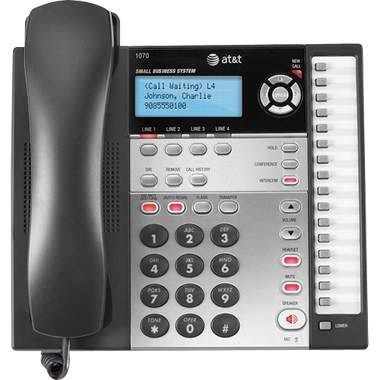 The sponsor is a business phones consultant and designer and installation wizard.  The company believes that understanding each client's needs is the key to helping them choose the right telephone system. The closer your chosen telephone system comes to meeting your specific requirements, the greater the value it will add to your business.
The Prize is a 4 Line office telephone AT&T Model 1070. This state-of-the-art communication device has 4 line speakerphone & answering system capability. With Caller ID / Page / Intercom / Call transfer / Expandable to 16 stations / 32 # speed dial / 3 party conference / 6 number redial, it has so many wonderful functions!